India No one PV Solar Entrepreneurship, Professional and Corporate Training Provider.
PV Technology & Business Management - Business Course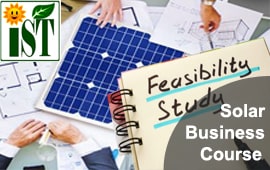 PV Technology & Business Management
To set up a PV solar EPC business an individual from any background need a detailed knowledge from residential, commercial and industrial PV projects detailed engineering to techno-commercial report preparation. This course covers technical details needed to assess potential residential, commercial PV projects and to prepare proposals. Discussed in detail: safety, site analysis, design, performance, costing, subsidy, financial-benefit analysis, financing bankable report preparation.

Admission going on for Dec-2020
MW Solar Project - Business Course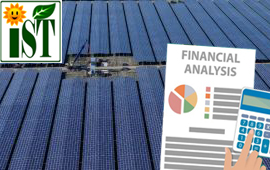 Advanced Certificate in MW Solar Project
Large Scale PV solar power plants need Technical knowledge as well as a strong aspect of financial analysis and modelling. In India there are many power plants becomes non profitable because of lack of sound financial modelling knowledge. This course will cover from MW level solar power plant designing and financial aspects of the solar power plant like DPR,DSCR,ROI,CUF estimation and Capex ,Opex modelling e.t.c.
Admission going on for Dec-2020
Rooftop Solar Project - Business Course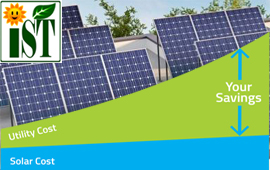 Certificate in Rooftop Solar Project
Rooftop Solar Power Plant: During covid-19 India' Rooftop solar sector adds 800+ MW. In rooftop solar sector a small entrepreneur needs a strong knowledge about off-Grid, On grid, hybrid system designing and financial benefit, bankable report preparation. This course will cover all aspect of designing and procurement, installation, financial modelling and customer nogotiation skills.

Admission going on for Dec-2020
Certificate in PV Technician- Career Course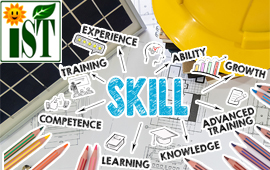 3 Months Program
Certificate in PV Technician
4.5 million jobs could be created in renewable energy sector over 25 years in India. In this fast changing technology in solar PV sector a fresher or an Engineer need a world class skillset like design of solar power plant, Operation and maintenance, testing commissioning and troubleshooting of solar power plant. In this view IST brings an industry ready job orientated PV solar certificate course for you certified by University of Petroleum and Energy Studies.

Admission going on for Dec-2020
Punjab is located in the northern part of India and neighbours states like J&K, Himachal Pradesh and Haryana. The state capital is Chandigarh, which is a UT in itself. With 592.35MW of commissioned solar energy, Punjab is one of the most active states when it comes to pushing solar. It is a result of this that the Financial year 2016/2017 saw 187.29 additional solar power being commissioned. The state has a solar potential estimated at 2810MW. Punjab has been a home to some record-breaking solar power plants with the World's Largest Single Rooftop solar plant located in Beas Dera. The plant was inaugurated in the year 2016 and has the capacity to produce 11.5MW. The project will help abate 4 lakh tonnes of Carbon Dioxide in the next 25 years. The centre has set Punjab a target of 40,000MW of power from renewable sources to be produced by the year 2022, of which solar will play a significant contribution. Another feather in the cap of Punjab is the solar power plant located in the Mansa district with the capacity of 31.5MW, making it the largest single location solar power plant. This plant is spread over an area of 173 acres and is 250 km from Chandigarh. In the month of November in 2016, Adani Enterprises commissioned Punjab's largest solar plant of 100MW.
Policy on net metering for Grid Interactive Roof-Top Solar Photo Voltaic Power Plants
The Governor of Punjab approve the 'Policy on net metering for Grid Interactive Roof-Top Solar Photo Voltaic Power Plants'
Eligibility Solar PV plants at available places on roof-tops of Individual households, industries, Govt./Semi-Govt./Local Body offices, commercial establishments, institutions, residential complexes etc. will be eligible with project capacity ranging from minimum 1 KWp upto 1MWp (AC side) with/ without battery back-up support.

Installed Capacity The maximum capacity of the Roof Top Solar PV system, as mentioned on AC side at the output of inverter based on rated inverter capacity, shall not be more than 80% of the Sanctioned Connected Load/Contract Demand (in KVA converted to KW at normative Power Factor of 0.90) of the consumer and the minimum capacity shall not be less than 1 KW.

Need Training ?
Institute of Solar Technology will provide you complete training to do solar busimess. Please see detail course content. Contact with us, submit QUICK INQUIRY FORM to us.
Testimonial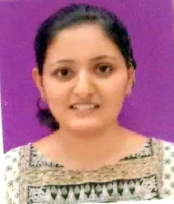 Lectures were taken very properly and detail information was given about all sides required for solar. Best institute for gaining knowledge for solar as well as gaining confidence in solar field
- Vaishali Karande ,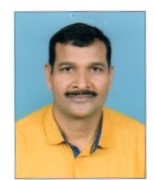 PRACTICAL AS WELL AS THEORY KNOWLEDGE, GOOD PRESENTATION SKILL & COMMUNICATION
- RAJEEWA KUMAR PATHAK,
DGM at Usha Martin Limited, Jharkhand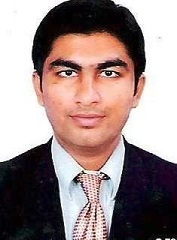 Power plant design and nice style to teach and calculation. Nice experience!!!
- Divyesh Patel,
DM Manager at ESSAR Steel India LTD
PV Technology & Business Management
Talent + Training + Teamwork = Startups Entrepreneurs Success Way
Talent:
Successful entrepreneurs are definitely born with traits that help them succeed. But it's rare that anyone is born with very high levels of all talents. If someone is born without a lot of natural entrepreneurial talent, support and development will help that person. Those with lower levels of talent will still benefit from support and development, but they likely won't achieve that same level of success.
Training:
The best way to learn is by doing. Through our structured, step-by-step curriculum of training and challenging business-building assignments, you become as the Founder of an enduring company.

First, attaining a deep level of knowledge, expertise and skill in a particular field could help lead to the start of a more sustainable, high-growth business.
Teamwork:
IST is a collaborative ecosystem, where people of all skill sets, backgrounds, and experiences share ideas, best practices, metrics, and feedback. Why? Because helping each other and sharing expertise leads to faster iteration, more efficient innovation, and faster market growth. So no matter how great the idea and how impatient the entrepreneur, IST can help build the basic skills, knowledge and connections people need to start something of value.
Location of Institute of Solar Technology Nagpur Branch
IST Nagpur Branch